Making Healthy Changes
Therapy Programmes provided by Ruth Gravelle and Julie Scrafton assist you to resolve issues and make healthy changes happen in your life. These include:
---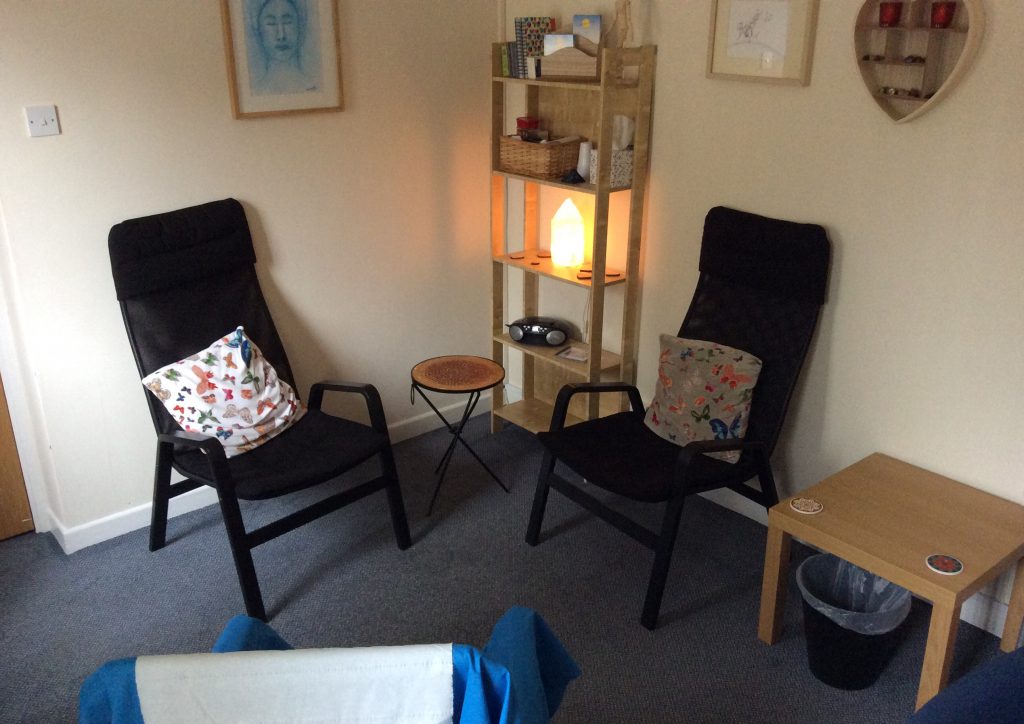 Change Therapy Programmes are flexible to meet your individual needs, and include:
Relax More Easily
Relax more easily and reduce stress. You enjoy a wonderful guided meditation. We use mindfulness, breathing and light hypnosis to help you relax more easily and promote well-being. If you're ready to reduce your stress levels and would like to book an appointment or find out more, please email ruth@rightmind.life, send a text or call: 07919 405 501.  Cost: £45 (1:1 one hour session); £30 each (2:1). Larger group sessions are offered in workplace and community settings.
Fertility (trials)
You can be part of the fertility trials provided by Julie in 2018. Several years ago, her first fertility client was a 40 year old NHS nurse, who had been told she was menopausal and no longer ovulating. Tests had shown this, but her mind had other ideas! Following therapy with Julie, the nurse became pregnant and now has a daughter. Julie's passion lies with changing the unchangeable, or what is perceived by many as unchangeable. She says, "I've watched that misery end for many and that is what inspires me to develop further; to identify what else our minds are holding us back from… and yes, even fertility problems can be changed with the mind!" Please email: ruth@rightmind.life , send a text or call 07919 405 501 to book an appointment or find out more about Julie's fertility trials, attending up to 4 sessions. Cost: £35 per session (trial rate).
Reduce Chronic Pain
You can reduce chronic pain by enguaging with one or more therapies provided  at rightmind.life including hypnotherapy, neuro-linguistic programming, emotional freedom technique, Reiki and energy balancing. Please email ruth@rightmind.life, send a text or call 07919 405 501 to book an appointment or find out more. Cost: £45 (one hour session).
Clear Emotional Blocks, Fears, Phobias and Unhelpful Habits
Is there something you need to clear in your subconscious mind?  We work with you to clear emotional blocks, fears, phobias and unwanted habits. The number of sessions required varies. It can be as few as one or two.  Please email: ruth@rightmind.life, send a text or call to book and appointment or find out more. Cost: £65 (session up to one and a half hours).
Reduce Weight
What's been holding you back from loosing weight? Julie has successfully enabled many clients to reduce and maintain a healthy weight. If you've tried this many times before without success, and are ready to change this pattern, you may like to book a series of weight reduction appointments with Julie. She offers a four session programme assisting clients to 'release emotional blocks'and 'change their subconscious eating habits'.  Please email: ruth@rightmind.life,  send a text or call to book an appointment or find out more. A series of 4 appointments is usually sufficient to make the necessary changes. Cost: £65 (session up to one and a half hours).
Positive Dyslexia Therapy
"If you feel 'bad' about experiencing this learning difference and would like to change that perception, Positive Dyslexia Therapy can absolutely help.  I consider this therapy programme as almost my life's work.  I have developed it to help my fellow 'dyslexics' clear false beliefs, such as 'I'm stupid' or 'lazy'.  I no longer feel inadequate, ashamed or embarrassed about my learning difference (dyslexia). I used to hold tension in my body associated with those anxious feelings, and now it's almost clear.  There are no guarantees, but you're likely to feel heaps better after just one session. If you're ready for this empowering therapy, please do get in touch. I look forward to hearing from you." Ruth Gravelle.  Therapy costs £65 per session (up to 1.5 hours), and is held at Perception House in central Chelmsford (close to the mainline station – 35 minutes from London,Liverpool Street). Enquires: ruth@rightmind.life / 07919 405 501
Reiki
Reiki is a gentle energy balancing practice that works to promote your body's natural ability to heal. This passive hand-on healing technique occurs as the Reiki (universal life energy) flows through the palms of the therapist. This promotes healing, removes energy blocks and creates a feeling of deep relaxation. Reiki can bring about wellbeing at all levels (mind, emotions, body and spirit). Whilst not a replacement for medical care or treatment, Reiki can make a positive difference and help you to achieve a natural balance. Your Reiki session can be booked with Ruth Gravelle. Cost: £40 (session up to one hour)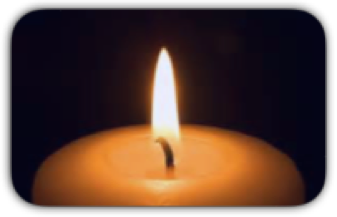 Quantum Healing Hypnosis Therapy (QHHT)
This healing therapy uses a specific visualisation hypnosis technique, developed by Delores Cannon, to assist you into a deep level of hypnosis where your 'Subconscious' mind becomes your 'tour guide' on a life journey which can be experienced like a lucid dream. The hypnotic journey helps your conscious mind to make sense of experiences, and from this deeply relaxed yet lucid state of consciousness, you also answer your own preset well-being related questions,  promoting self-healing. This therapy requires both preparation and after work. For further information please click on QHHT. Your session can be booked with Ruth Gravelle. Cost: £150 (session lasts up to four hours).
Before your therapy session
We usually have a chat on the phone to clarify your needs, explain the process and ensure that you feel ready to engage with the process.  The number of sessions required for you to resolve your issue/s obviously varies; it can be as few as two or three.  We review your progress at the start of each session. Therapy takes place in a private room situated on the first floor at Perception House, 50b Duke Street, Chelmsford. Facilities include toilets and a waiting room; water is available. Please let us know in advance if you have any disability needs.
What has put some people off hypnotherapy?
Images of people under hypnosis flapping their arms whilst clucking like hens, has understandably put some people off! Like the make believe games of childhood, these participants have chosen to play along with the suggestions of the stage hypnotist. However, all hypnotherapy requires some 'make-believe', because it works with the creative part of our mind which we all enguage with naturally at least twice a day, just before we go to sleep and as we wake up. All hypnosis is self-hypnosis with the client remaining in control the entire time they are in this relaxed, yet lucid, state of consciousness. We work with your powerful subconscious mind to make the healthy changes.
All Enquiries: email: ruth@rightmind.life ,  text/phone: 07919 405 501
Hypnotherapy is not a replacement for medical treatment. If you have a medical issue it is very important to first seek advice from your doctor.
Testimonials
I would like to thank you for the QHHT session on Saturday. I have been listening to the recording and I have researched a couple of facts and I was amazed by the accuracy. Something in me has definitely changed and shifted. Something has been shifted and I feel that I have a deeper connection with the different tiers of me. Thank you for making me feel comfortable,  safe and at the right place at the right time. You have obviously a special gift and I am grateful I have found you. I would recommend QHHT to anyone it has been an experience I will never forget. Thank you!!!
                                             – Bruna,   November 2018
"I am writing to thank Ruth for the most wonderful and motivational session I had with her at the beginning of the year. Whilst hoping the hypnotherapy would be helpful I was unprepared for the feeling of peace that has stayed with me since the session. I have an absolute manic time since the beginning of the year and I truly believe I would not have managed or coped had I not been to see Ruth. I cannot thank you enough. I would highly recommend you, you made me feel safe and welcome."
– Lisa Brockway, January 2018
"I have had therapy with Ruth. She has helped me so much with issues from my past especially my childhood. I have been on an emotional and painful journey thru my life which has affected all my relationships including the one with myself. Thanks to Ruth i have put the past behind me and have learnt to forgive myself and also to love myself. I am discovering me ! You are never to old and it is never to late to do this. Ruth is so warm, empathetic and non judgemental. She is truly professional. I highly recommend her."
– Sally, January 2018
"I recommend Ruth as a therapist. She provided 5 sessions for my teenage son who had a big anger issue. I attended the first 2 appointments with him. Ruth facilitated this work with great care and insight. We both practised the relaxation exercises, and then M had 3 further hypnotherapy/counselling sessions. These sessions have made a huge positive difference. I have my son back. Thank you so much Ruth."
– anonymous mum, 2017
"Ruth is an extremely warm empathic lady. I always look forward to my therapy sessions with her. I have attended five of six planned sessions to date and there is noticeable progress. I feel I am achieving my planned goal."
– Jude
"Ruth gave me a series of wonderful and relaxing sessions that helped me to reduce stress from a busy working life. I feel that my personal and work life has regained a better balance after these sessions."                                                                                                                                                                                                                   – John
Hypnotherapy To Support Dyslexia
"Before visiting Ruth I had been hypnotised twice in order to give up smoking as the first time it had failed to work. The difference I realised was empathy, the first hypnotist had clearly never been addicted to anything in his life, the second had, and due to that invisible understanding I was able to let my guard down and be open to his suggestions. That's why I knew it was important that I be hypnotised by a fellow dyslexic and the moment Ruth's voice slightly faltered, when she spoke of having a hard time at school herself, I knew I had made the right choice in therapist.

Dyslexia is really just a different way of processing information, which is why I think hypnotherapy works so well for it, as it uses the language of images, feelings and intuition – a far more streamlined way of communicating for most dyslexics when trying to get rid of a feeling that words can't… quite… put… our… finger… on, words just don't seem, well, enough.

Because that's it, words aren't enough, I can tell myself I'm not thick but in the past I would feel a huge hot weight inside me whenever I was taken out of my comfort zone and asked to do something that I had been told dyslexics would find hard. When someone would find it funny that my spelling was so bad or I still can't drive, I would fight back the internal lava of 'ahhh they think I'm retarded' or even worse that black iron word LAZY. I would tell myself that I was creative, right brained dominant and that it didn't matter, but it did matter, it mattered because I still felt upset even though logically I know I had no reason to.

And it's strange, the only way I can describe the effects after being hypnotised by Ruth, are that I no longer second-guess myself. This may seem a small thing, but to me it's massive. I've taken the pause, the 'hmmm I probably don't know this because I'm dyslexic' out of my train of thought, things now feel just that little less 'gunked up'. You would be surprised how easy things become when you just stop thinking so much about whether you can do them or not.

When I was 'under' I remember Ruth asking me what my subconscious wanted to tell my conscious mind, the message was a slogan I have often seen, "What other people think about you is none of your business" and that has stuck. You might read that just as I had in the past, and think , "Well I know that", but do you feel it? I hadn't, just as I hadn't felt that dyslexia was just a learning difference not a disability. I know both those things now."
– Miranda
Hypnotherapy to support a phobia
"I visited Ruth for hypnotherapy as I was experiencing an unusual phobia of swimming pool floors. I was keen to swim again and improve my health but this was a hinderance. I had never tried hypnotherapy before and a friend recommended I visit Ruth, who was kind, understanding and helped me to relax my mind and body and develop a better understanding of my fears. After three session I now walk confidently barefoot on the floor at the swimming pool. Thank you Ruth."
– Maggie