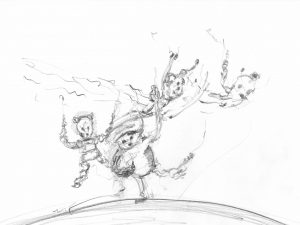 Drawing:
enables children, and adults, to engage with a pencil on paper confidently and creatively
develops fine motor skills
encourages visual analysis
improves concentration
develops hand-eye coordination
increases confidence
Drawing with Tuition
"We can include drawing within specialist dyslexia lessons". Individual and group drawing sessions are also facilitated by Ruth. Enquiries: ruth@rightmind.life or phone 07919 405 501 for further information.
Drawing is the best thing ever – James, age 9.